Signs of Rats
If you think you have a rat problem, it's important you control it quickly, as rodents can spread disease, contaminate food and pet feed, as well as damage your home.
Rats are most active at night, so you may not see one; however, there are various signs of rats you can look out for.
If you spot signs of rats it's important you seek rat removal services quickly to avoid diseases spreading and further damage to your home.
–
Rat Droppings Identification
Rat droppings are a key identifier of a rat infestation. They produce up to 40 droppings a night, which will often be found in concentrated locations. Brown rat droppings are dark brown and pointed, similar to a grain of rice.
Droppings are larger than those from mice and, if around the size of a rice grain or bigger, it's likely the problem is rats.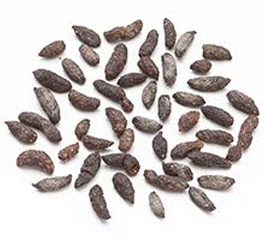 –